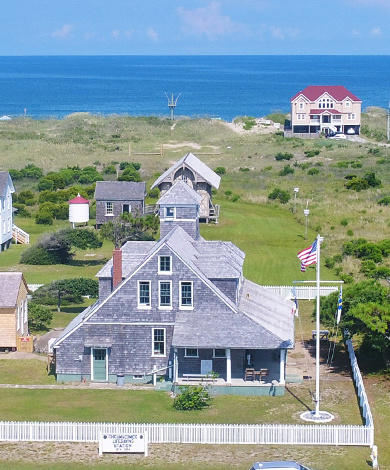 Chicamacomico Life-Saving Station
Take a Step Back in Time at Chicamacomico Life-Saving Station
The village of Rodanthe, the northernmost village on Hatteras Island, is home to one of the most unique things to see on the Outer Banks: the Chicamacomico Life-Saving Station. What was once home to one of the most decorated and recognized life-saving crews on the East Coast, the station remains a portrait of the Outer Banks' can-do spirit.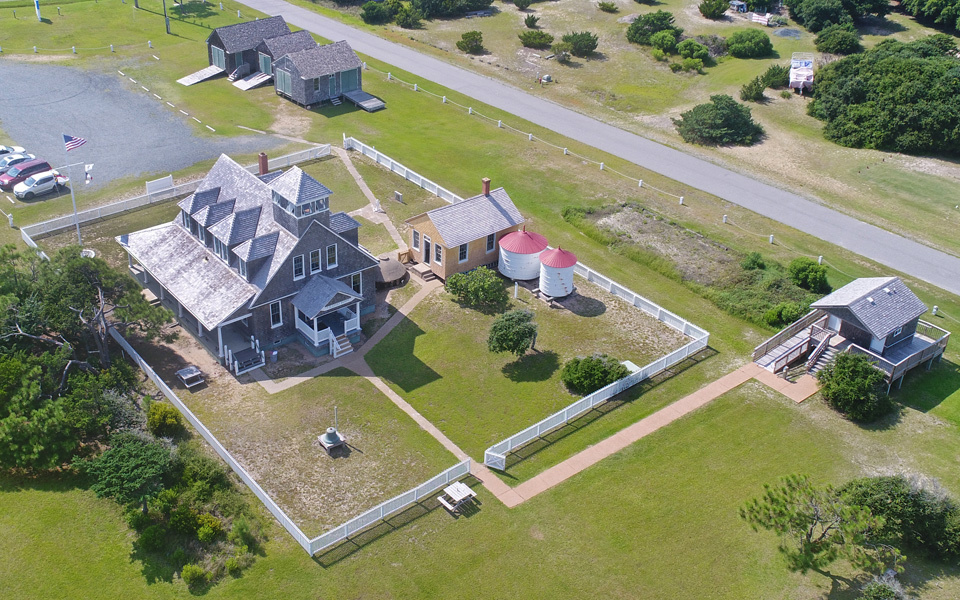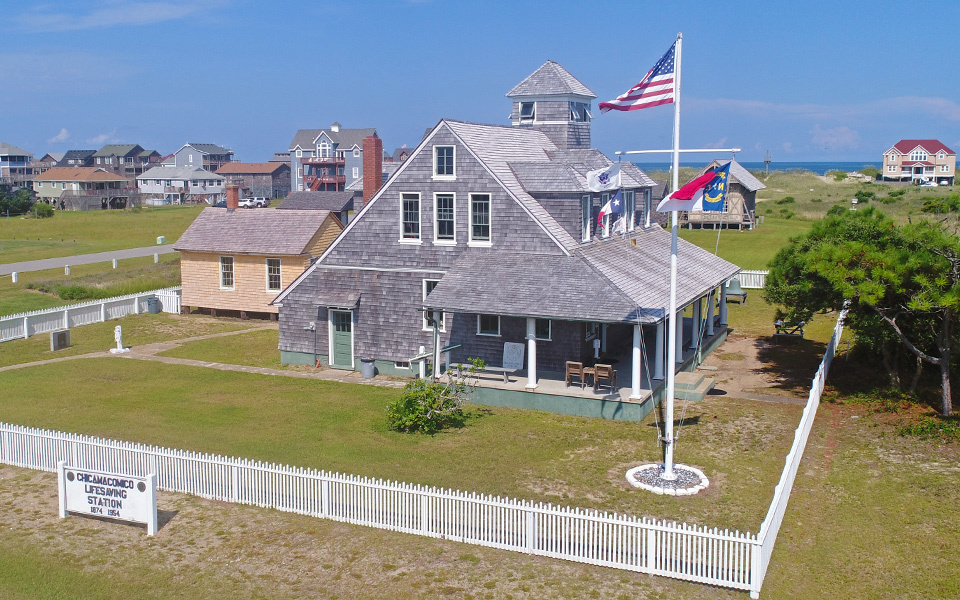 The History of Chicamacomico
Built and manned in 1874, the Chicamacomico Life-Saving Station was one of the first life-saving stations in North Carolina. It was dedicated to rescuing lives in peril in the Atlantic Ocean. Even after the U.S. life-saving service evolved into the U.S. Coast Guard in 1915, the station remained in operation until 1954.
The Chicamacomico Coast Guard was part of one of the greatest rescues in the country's history. In 1918, the crew successfully rescued 42 members of the Mirlo, a British tanker. In recognition of their heroic actions, the six crew members were awarded the Silver Cup from the British Trade Commission and the Gold Life Saving Medal from the U.S. Treasury Department. Perhaps the greatest honor bestowed upon them was the Grand Cross of the American Cross of Honor. This is one of the nation's highest awards for valor, and six of the 11 medals that have been awarded went to this small life-saving team.
In the 44-year service of the Chicamacomico U.S. Life-Saving station, 177,286 lives were saved of the 178,741 lives in peril, a record unmatched even today. In addition to saving countless lives, no crew member ever lost his life during his service in Chicamacomico's 80-year history. Their commendable service and superior training led Chicamacomico to be a flagship of life-saving stations nationwide.
Preserving and Honoring Their Service
With two stations and five outbuildings, which underwent renovations in the 1970s, Chicamacomico is the most complete site of the remaining life-saving stations in the state. Open to the public seasonally, these buildings are now a museum with memorabilia and relics that tell the station's history and a gift shop.
It is also known to have hosted seasonal programs in the past, including authentic rescue demonstrations during the summer and nightly bonfires presenting a fireside history of the life-saving service and the station. Check out their website for the most up-to-date schedule of events.
Whether you're a lover of maritime history or someone who enjoys a good heroic story with a happy ending, you're sure to appreciate the Chicamacomico Life-Saving Station and its treasures and reminders of the heroes who served there. As one of the Outer Banks most prestigious and photographed attractions, the station is a must-visit during any stay at a Surf or Sound Realty Hatteras Island vacation rental home.