Manteo Day Trip
Explore Top Things to Do in Manteo on Roanoke Island
While North Carolina's Outer Banks is known for sprawling beaches and water activities, there is so much more than meets the eye. A Hatteras Island vacation rental home from Surf or Sound Realty is the perfect base for countless adventures, including day trips, like one to historic Roanoke Island.
Steeped in rich history, this island is filled with family-friendly activities throughout Manteo. There are quite a few must-see attractions just waiting to be discovered; read on for more information about the incredible things to do and see in Manteo!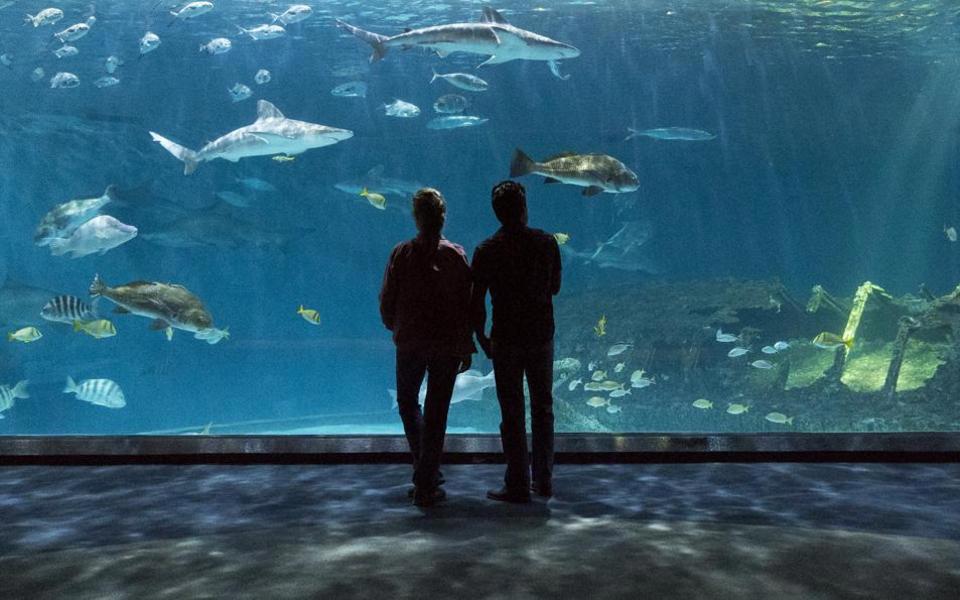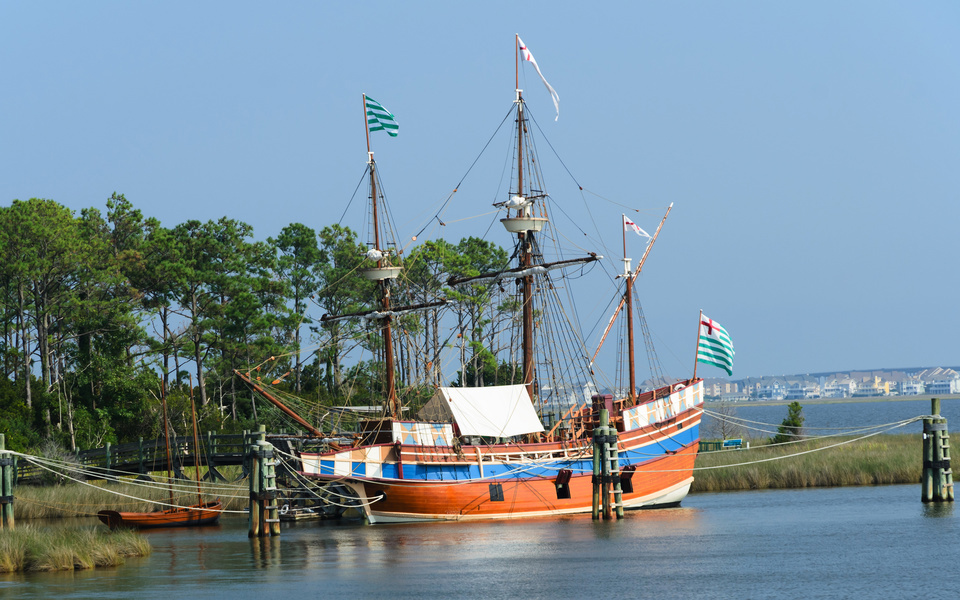 Roanoke Marshes Lighthouse
At the end of a 40-yard pier stretching out into Shallowbag Bay is the Roanoke Marshes Lighthouse. There were two previous versions of this lighthouse found in downtown Manteo back in the 1800s. Today's structure is a replica of the third and final lighthouse, which was decommissioned in 1955. Wander the lighthouse to see the educational and historical exhibits inside it. 
Roanoke Island Festival Park
The Roanoke Island Festival Park offers some of the best Outer Banks activities and attractions! This interactive North Carolina family attraction celebrates America's first English settlement. This 27-acre island park features plenty of waterfront strolling opportunities along with the replica of Elizabeth II. The replica represents one of the seven English ships from the Roanoke Voyage of 1585. Tour the boat and be greeted by costumed Elizabethan sailors who introduce visitors to 16th-century seafaring life. The park's stage also hosts many outdoor concerts and a summer performance series.
Roanoke Island's Elizabethan Gardens
Located just north of Manteo and adjacent to Fort Raleigh National Historical Park, you will find the Elizabethan Gardens on Roanoke Island. This 16th-century garden was created as a living memorial to the original Lost Colonists. The Elizabethan Gardens feature a thatched gazebo, Shakespearean herb garden, flower-bordered walkways, antique garden statuary, and formal sunken gardens. This Roanoke Island activity is the perfect attraction for spring and summer visitors!
Fort Raleigh National Historic Site
After taking in the beauty of the Elizabethan Gardens, head to Fort Raleigh National Historic Site, which works to preserve and protect parts of England's first New World settlements from 1584 to 1590. The North Carolina historic attraction also preserves the cultural heritage of those who first lived on Roanoke Island, including Native Americans, early English settlers, and freed African Americans.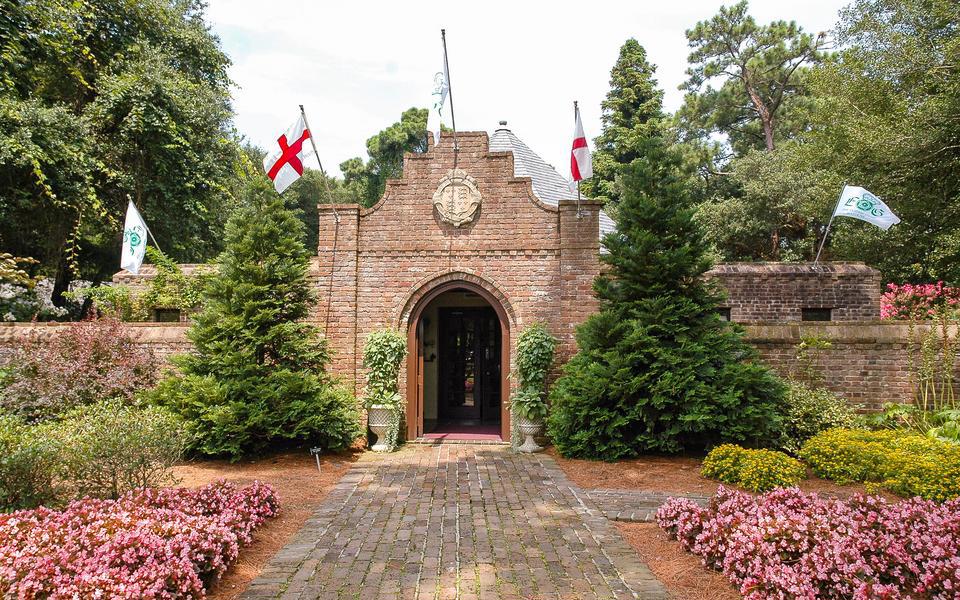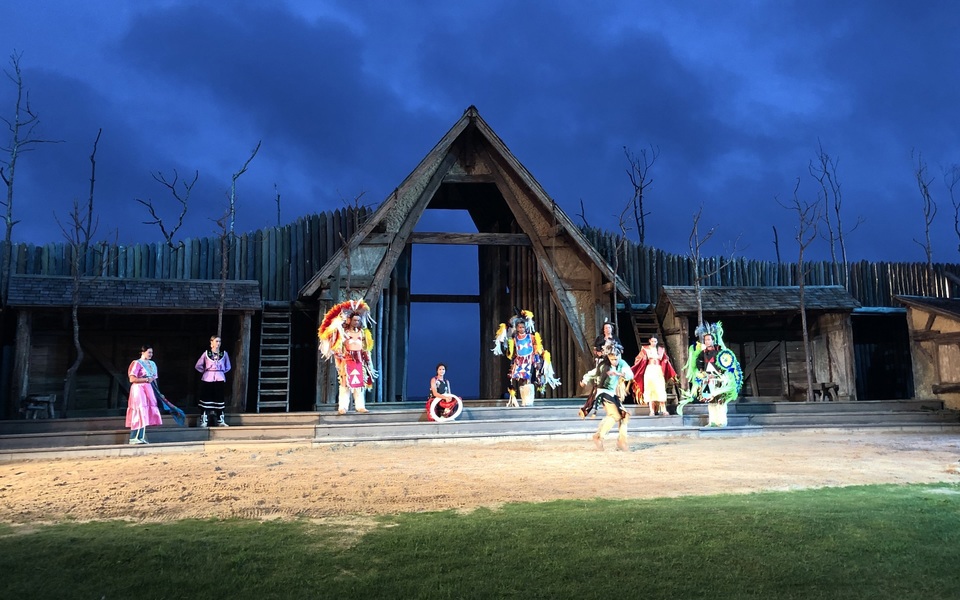 The Lost Colony Drama
One of the New World's biggest mysteries took place in Manteo: the disappearance of an entire colony. The Lost Colony Outdoor Drama, performed in the summers since 1937, tells the story of the first English settlers to this region who seemed to just disappear. Over the years, this play has included appearances by famous names early in their career, including Andy Griffith and William Ivey Long. No summer getaway to Hatteras Island is complete without catching this historical play that explores the mystery of the Lost Colony. 
The North Carolina Aquarium in Manteo
The North Carolina Aquarium allows visitors to journey from coastal freshwaters to the deep Atlantic Ocean. This 68,000 sq. ft. Aquarium offers a myriad of unique displays and activities featuring sea creatures native to the local waters of the Outer Banks. Watch river otters play, American alligators lounge, and stingrays glide in the aquarium's touch tank. 
Island Farm on Roanoke Island
See what life was like on an actual Roanoke Island farm by visiting The Island Farm, a living history site circa 1847. The attraction is home to nearly a dozen buildings, including the Etheridge farmstead, a restored house with 19th-century furnishings. You can also find an outhouse, cookhouse, smokehouse, barns, woodshed, corn crib, blacksmith shop, and a windmill. Watch unique programs and live demonstrations during your visit for some excellent hands-on history!
Waterfront Shopping Scene
Manteo's waterfront area provides a stunning backdrop while exploring the quaint shops and restaurants. With so many places to wander in and out of, you're sure to find the perfect keepsake. In addition to charming shops, the downtown area includes more than a few historic buildings, including The Pioneer Theater, which was once a hangout of Andy Griffith, a Manteo resident for most of his life. The old county building is now home to the Dare County Arts Council Gallery. This gallery includes works from local artists to check out during your visit.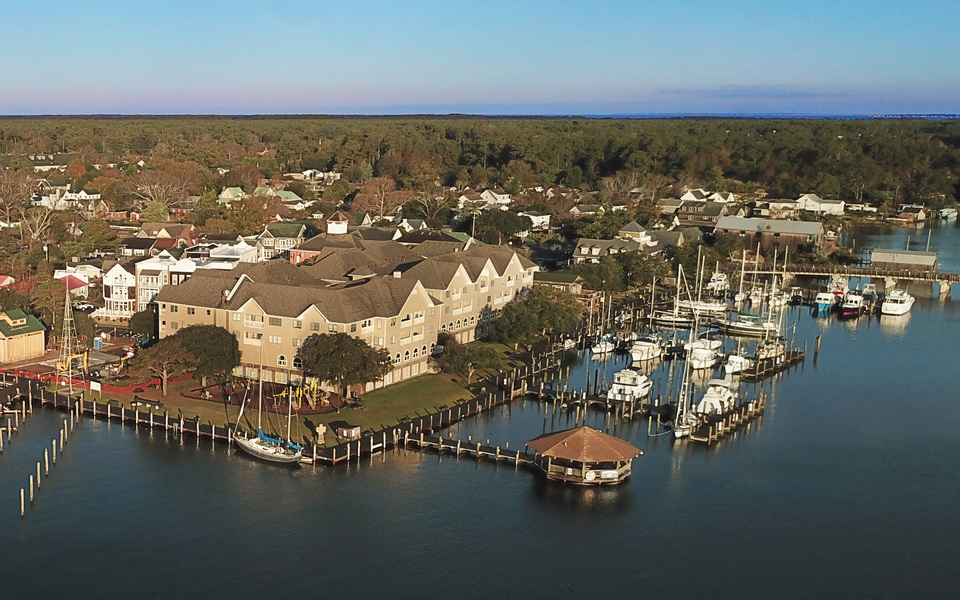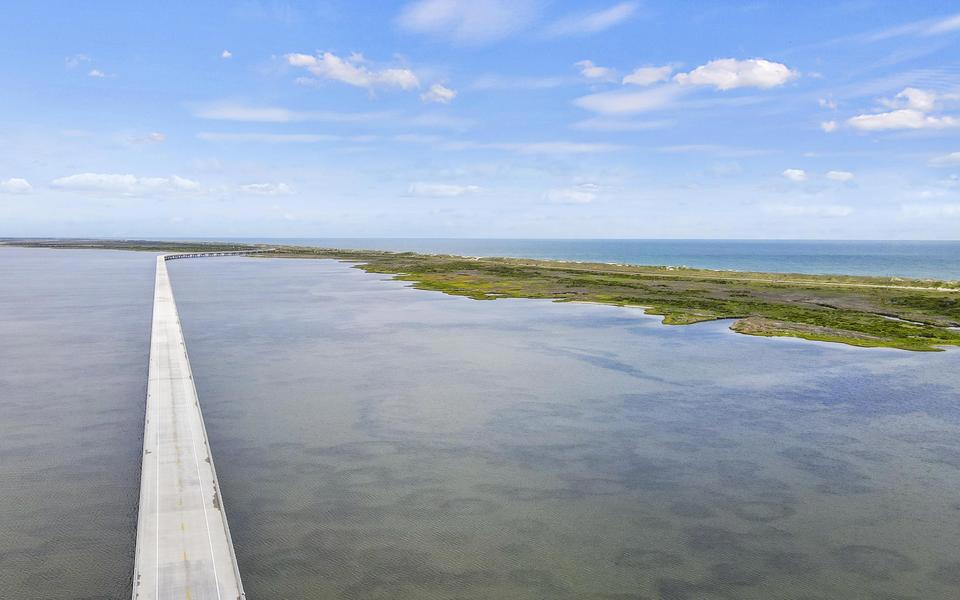 Hatteras Island Vacation Rentals
While Hatteras Island offers visitors a tranquil escape from the hustle and bustle of the Northern Outer Banks, memorable excursions are still right around the corner. Make the short drive up the beach to Roanoke Island to explore all there is to do and see in Manteo. Contact us today to learn more about things to do in Hatteras (or nearby) or rent one of our incredible Hatteras Island vacation home rentals with Surf or Sound Realty!