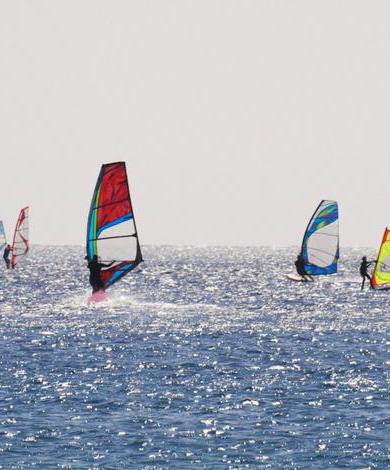 Windsurfing
Experience Windsurfing on Hatteras Island 
For the past 25 years, the Outer Banks has played a crucial role in putting windsurfing on the map. Windsurfers flock to Hatteras Island for its perfect conditions on the Pamlico Sound and Atlantic Ocean which are easily accessible throughout the island. See for yourself why this area is known as the windsurfing capital by planning a vacation with Surf or Sound Realty.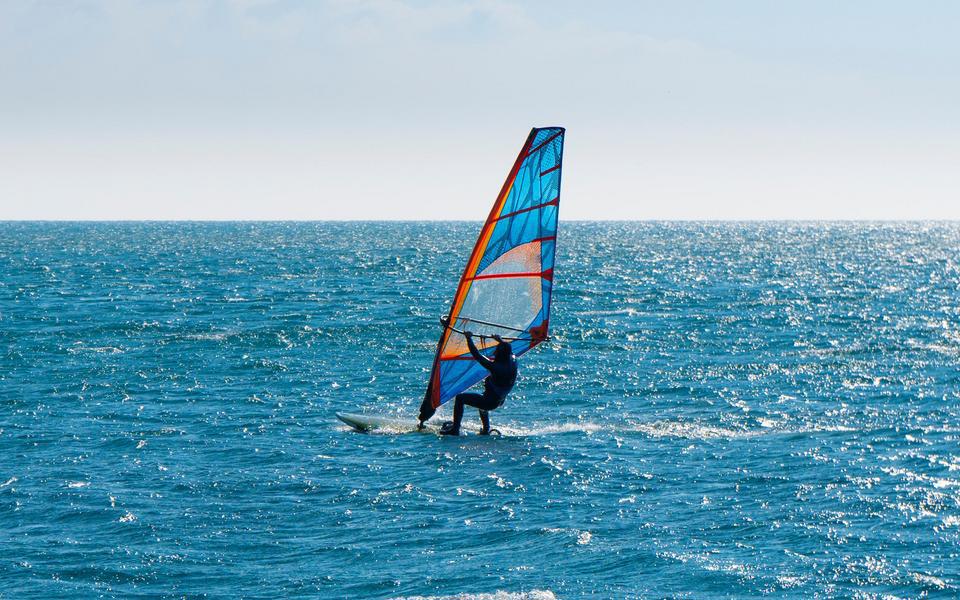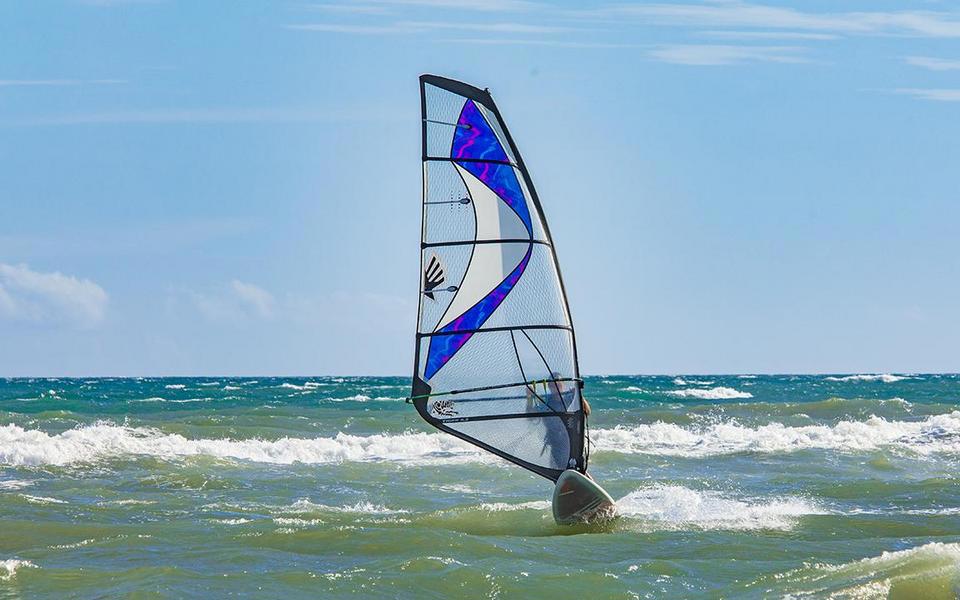 What Makes Cape Hatteras Windsurfing Central
It's not difficult to understand why windsurfers are attracted to Hatteras Island. From the annual average wind speed of 20 mph to the shallow waters of the Pamlico Sound, there is no better spot for both beginner and experienced windsurfers.
During the spring and fall, the soundside beaches at Canadian Hole, also referred to as the Haulover Day Use Area, become the gathering point for windsurfers from all over. This area has a public parking area with bathhouses and plenty of room for equipment set-up. The shallow, gently sloping waters make launching a breeze and is an exceptional starting point for those looking for an easy, laidback ride. 
Experts looking for a bit more of a challenge will want to head across NC Highway 12 to the ocean beach known as Ego Beach.
Outer Banks Windsurfing Lessons
Hatteras Island is home to several nationally recognized windsurfing companies, like 
These windsurfing shops all offer equipment rentals and provide lessons for windsurfers of all skill levels. We recommend you call or email in advance to schedule a lesson during your Outer Banks vacation.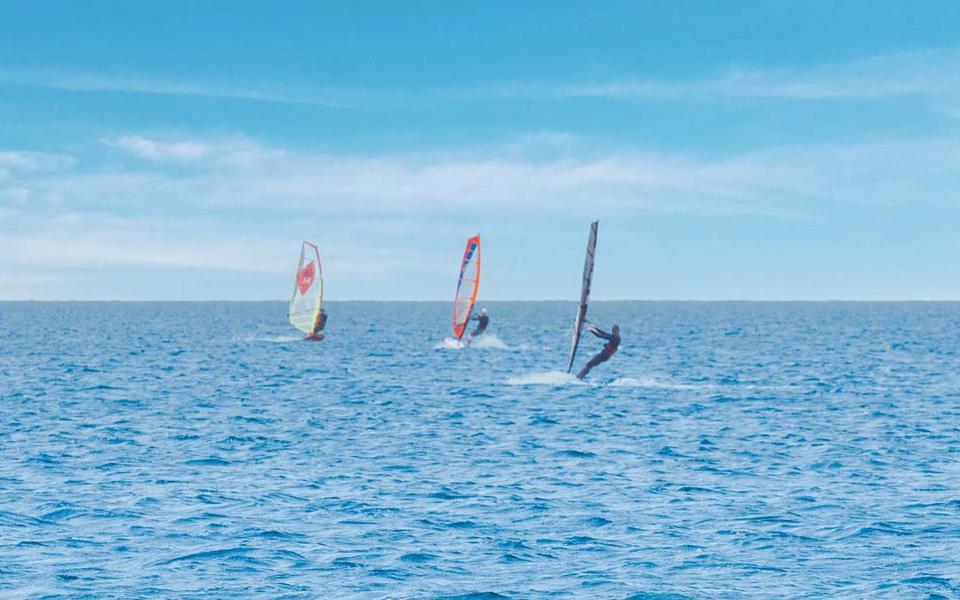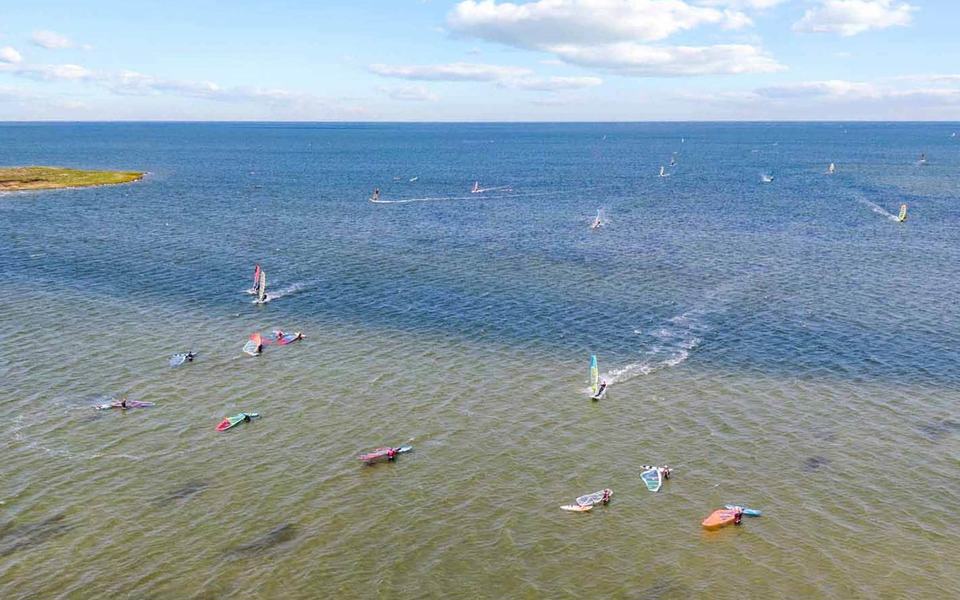 Windsurfing Events to Check Out
Internationally recognized as a prime sport destination by windsurfers globally, Hatteras Island hosts its fair share of tournaments and festivals. Windsurfers take over Hatteras Island for OBX Wind, an annual festival devoted to all things windsurfing. Taking place over multiple days, there are events for windsurfers of all skill levels.
There's a reason Hatteras Island and the Outer Banks have become the standard for windsurfers worldwide. Whether you come for the windsurfing events or simply enjoy a solo sail, you will quickly discover that the reputation of being the windsurfing capital of the world is well deserved.