Holidays on Hatteras Island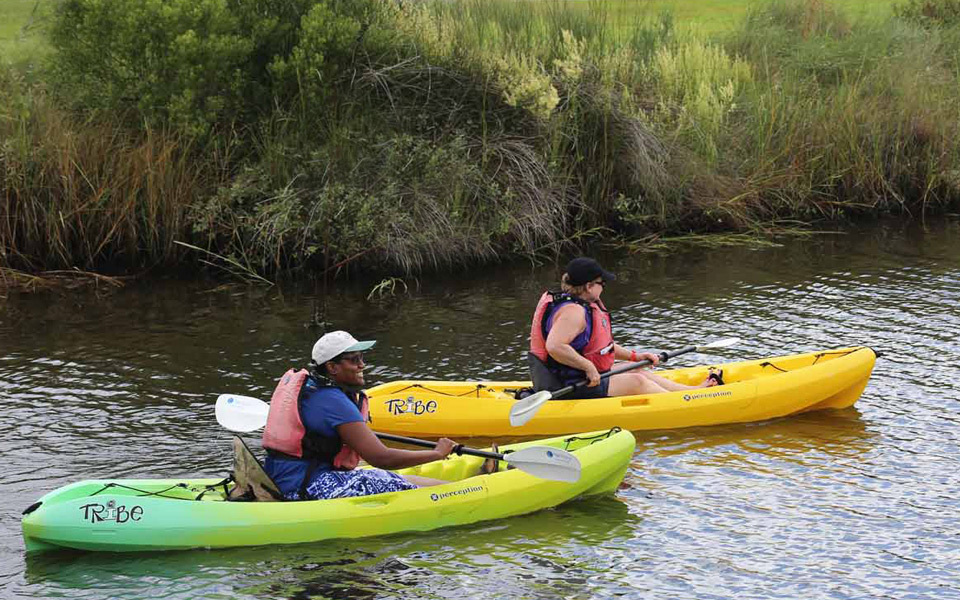 Holidays feel extra special when vacationing on Hatteras Island, bringing together your loved ones in your favorite place on the Outer Banks for making memories. Good weather and good people make Hatteras Island a fantastic place to gather and celebrate the holidays in style, with a flair that's true to the Outer Banks lifestyle. No matter the holiday, be sure to bring not only your family and friends, but also your furry family members, to celebrate right on the beach when you travel to Hatteras Island. 
Spring Holidays
Many families celebrate Easter and Passover breaks on sunny Hatteras Island. The local churches welcome visitors, with some even offering sunrise services on the beach. There are also local Easter Egg hunts, and rumor has it that the Easter Bunny has found that sand is excellent for hiding eggs. Spring days are great for fishing, kayaking, and paddleboard excursions, and kiteboarders and surfers enjoy the wind and waves. Many of Hatteras Island's restaurants get in on the holiday spirit by offering delicious brunch and dinner specials, allowing visitors to gather around the table and celebrate with good food and loved ones.
Summer Holidays
There's no better way to celebrate Memorial Day and Labor Day than with an extended weekend getaway to the Outer Banks. Hatteras Island's miles of open beaches provide the ideal setting for summer recreation. Even better, many of Surf or Sound Realty's Hatteras Island vacation rental homes include barbecue grills and private pools, giving you everything you need to enjoy the long holiday weekends at a beach house.
There's no bigger beach holiday than Independence Day. Every year, tourists and locals come together to celebrate the Fourth of July on Hatteras Island with a bang. Avon hosts a dazzling Fourth of July fireworks display at the Avon Fishing Pier each year. This family-friendly event also offers food, games, and fun.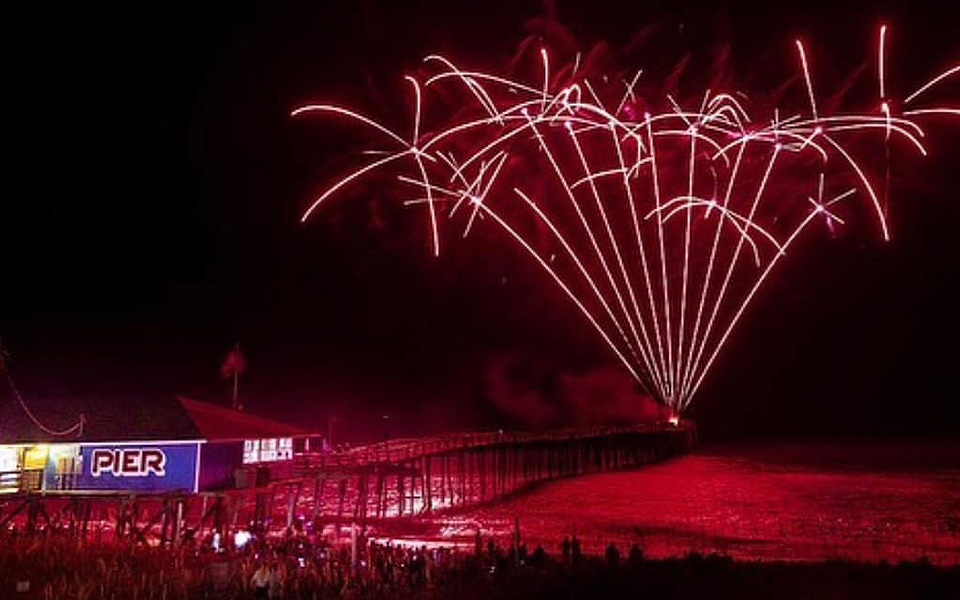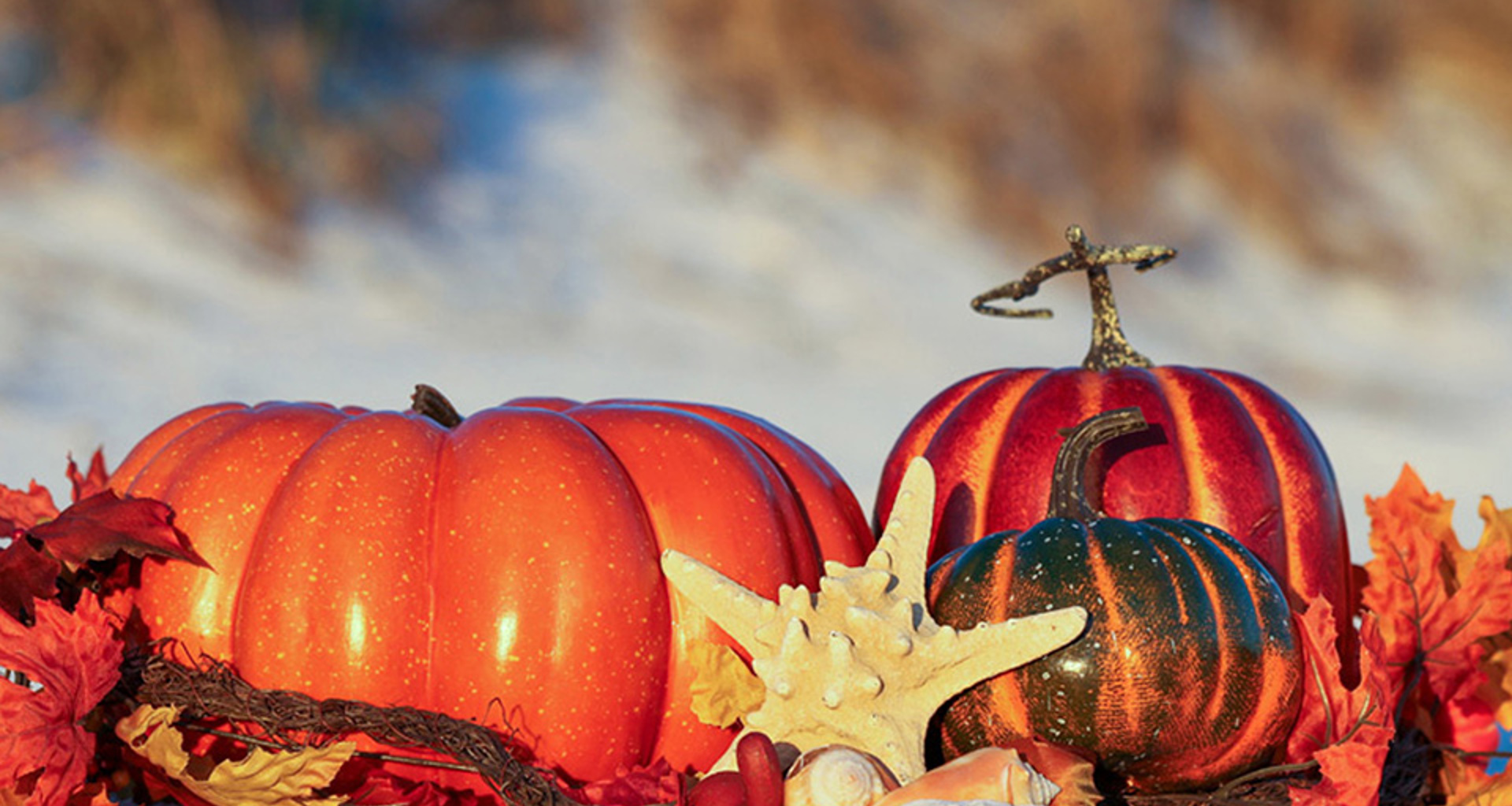 Fall Holidays
When fall rolls in, a spooktacular transformation takes place on Hatteras Island. Most of the island's villages, including Avon, Hatteras Village, and Rodanthe, offer trick-or-treating or trunk-or-treating events for the kids to dress up and score some candy. Hatteras Village also hosts an annual haunted trail, which provides shocks, scares, and surprises. 
By November, the spookiness has faded, and the focus shifts to Thanksgiving. Many travelers love hosting Thanksgiving at a vacation rental home on Hatteras Island. Preparing a mouthwatering Thanksgiving meal is a breeze with fully equipped kitchens, many of which have room for more than one chef! The following day, hop around town and find unique items to give to loved ones during the holiday season, some of which are only available on Hatteras Island. 
Winter Holidays
Revel in the festivities at the beach this Christmas, Hanukkah, and New Year on the Outer Banks. Winter holiday events are plentiful, including the Hatteras Village Christmas Parade, tree lighting, Santa visits, and more. 
The holidays are all about bringing family, friends, and loved ones together, and there's no better way to do that than by celebrating on Hatteras Island. The island's relaxing nature makes it the ideal spot for gathering, reflecting, and rejuvenating. Come see what Hatteras Island has to offer with a holiday getaway to the Outer Banks.