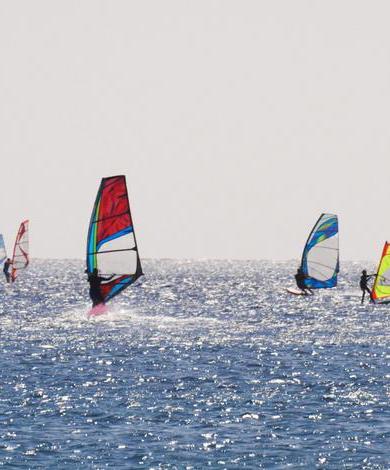 Sports
Get Outdoors with Hatteras Island Recreation Activities
Every year, visitors make their way to Hatteras Island for the fantastic fishing, kiteboarding, surfing, and windsurfing opportunities. However, the fun isn't limited to the water. See for yourself why the Outer Banks is a top vacation destination for sports enthusiasts by reserving your Surf or Sound Realty vacation rental home. Whether you stick to the water or prefer to remain on dry land, Hatteras Island is filled with outdoor adventures that will fit your idea of a great vacation.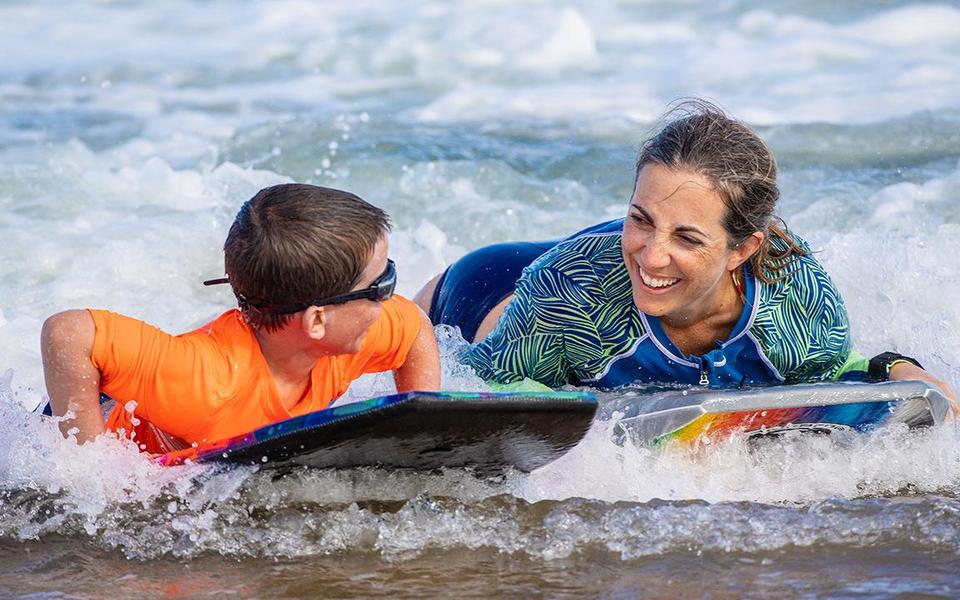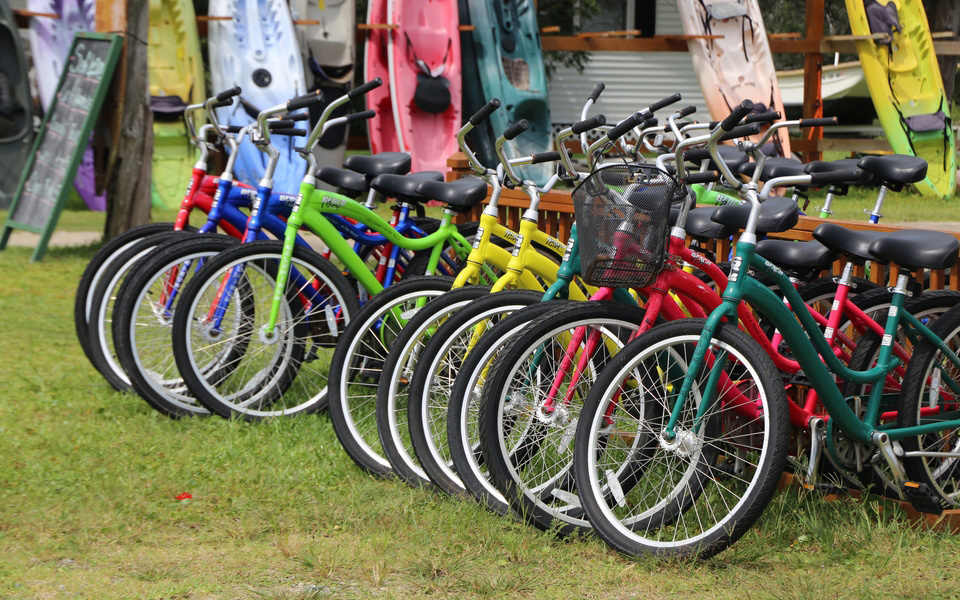 Horseback Riding on Hatteras Island
A fantastic way to explore miles of pristine coastline during your Hatteras Island getaway is horseback riding. Hatteras Island Horseback Riding and Equine Adventures are two locally-owned companies that can help you check this experience off your bucket list. Take the family on a peaceful seaside ride in Hatteras, or saddle up for a trail ride through part of the 995-acre Buxton woods to the wide-open beach in Frisco.
Biking on the Outer Banks
There's no better route for distance cyclists on Hatteras Island than right along NC Highway 12. With a bike lane that extends for miles, this corridor attracts cyclists worldwide who want to go the distance and enjoy some fantastic scenery. 
Looking for a more laid-back ride? Don't worry! There are plenty of options for you. Explore the trails along the Pamlico Sound and maritime forests. The National Park Service grounds around the Cape Hatteras Lighthouse offer numerous paths, and the Salvo Day Use Area has small paved roads winding along the sound. Kinnakeet in Avon and Hatteras Village are especially lovely for bike rides, with historic houses, scenic architecture, and historical island spots.
Nature Walks on Hatteras Island Trails
The same paths that attract cyclists are also perfect for hikers looking to explore this unique island environment. Start with the 3/4-mile self-guided trail near the Cape Hatteras Lighthouse, or traverse the back roads in Buxton and Frisco with wooded paths through the Hatteras Island maritime forest. For those who want a challenge, the last leg of the "Mountains to Sea" trail traverses Hatteras Island through every environment found on the sandbar. These trails will surround you with stunning scenery, but may be unmarked. Have fun while staying safe by taking your time and keeping your bearings.
Hatteras Island Tennis Courts
Hatteras Island is also home to several courts perfect for tennis enthusiasts. The Mirlo Beach Community in Rodanthe features tennis courts and a pickle ball court. Kinnakeet Shores in Avon has community tennis courts. Many Surf or Sound Realty homes offer access to these courts. When going through a vacation home rental listing, simply look for "Community Tennis Court" under the amenities section. You can also find public tennis courts and a pickleball court in Buxton next to Cape Hatteras High School on NC Highway 12.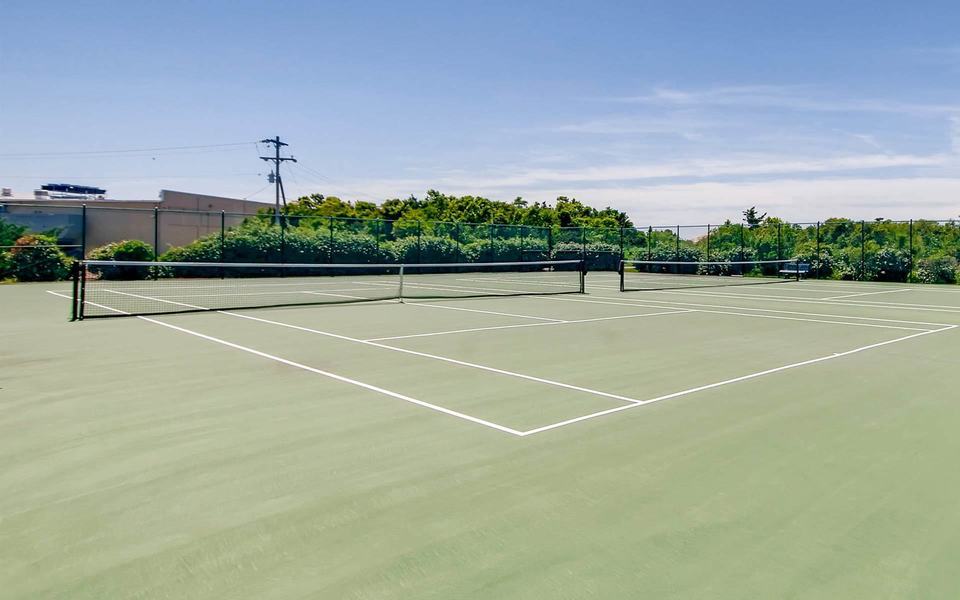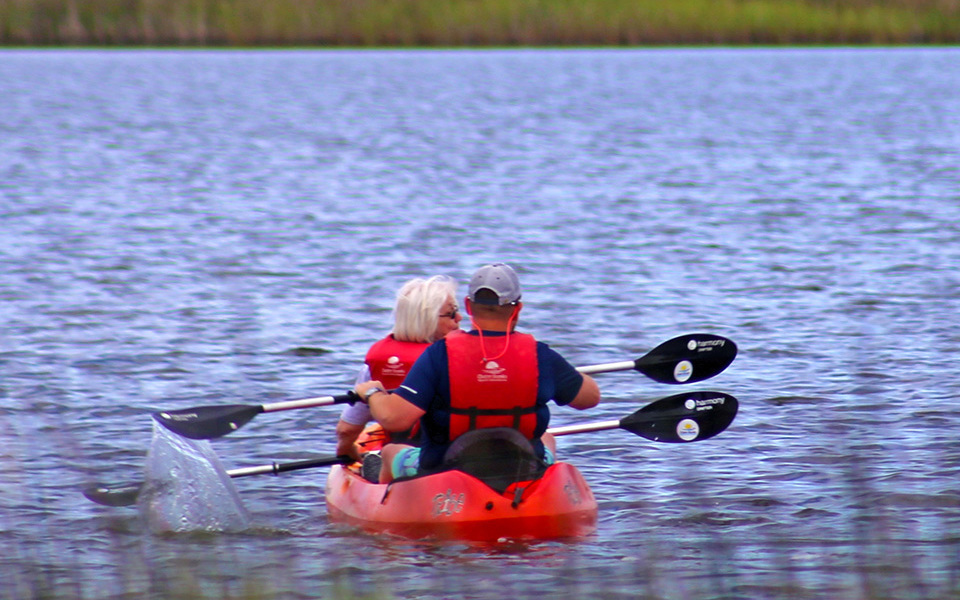 Parasailing over the Pamlico Sound
Take to the sky and try a parasailing adventure across the Pamlico Sound for a simply unparalleled view of the Outer Banks. Several local businesses offer these unique flightseeing tours of the Outer Banks. Take a friend or go it alone, and reserve your outing well in advance, as parasailing is a popular way to explore Hatteras Island.
Kayaking through Hatteras Island Waterways
For some of the best bird and wildlife watching around, explore the Pamlico Sound waters by kayak.  You can put your kayak in the water in many locations along the island's sound side. While you can captain your own outing, there's nothing like letting a knowledgeable guide show you around. Local stores, like Kitty Hawk Kites, offer guided nature tours throughout the Outer Banks.
Outer Banks Golf Courses
There are many excellent seaside courses in the Outer Banks for the golfers in your group. You'll find three 18-hole championship courses on the Outer Banks: Nags Head Golf Links, a Scottish-style course; Sea Scapes Golf Links, a course in Kitty Hawk; and Duck Woods Country Club, a course that winds through woodlands, canals, and natural wetlands.
For even more outdoor fun, see what adventures await you outside the doors of your Surf or Sound Realty vacation home rental.