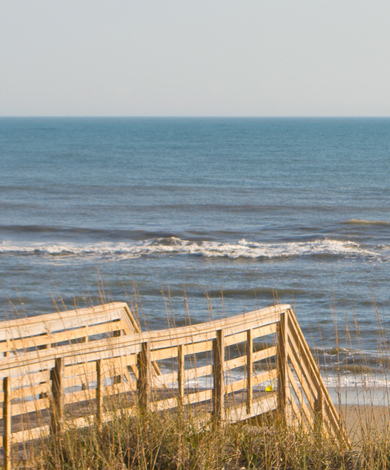 Fall
Things to Do in the Fall on the Outer Banks
Fall is an ideal time for a vacation to the Outer Banks, specifically to Hatteras Island. While other vacation destinations lose their luster when cooler weather arrives, Hatteras Island thrives. Experience the summertime charm minus the crowds, and your family favorite restaurants are still open for you to choose from until after Thanksgiving. No matter what your interests are, you will find plenty of experiences on Hatteras Island in the fall. 
Fall on Hatteras Island, Outer Banks: Activities & Attractions
As autumn creeps in, the busy summer crowds disappear, leading to a quieter, more peaceful Hatteras Island getaway. With the changing of the seasons also comes fluctuations in climate. Fall temperatures vary, but you can expect high temperatures ranging from the low-80's to the mid-60's. These comfortable fall temperatures make it easy to enjoy all the exciting activities Hatteras Island offers. Popular attractions in the Outer Banks during fall include the Surfin' Turkey 5K in Hatteras Village, OBX Marathon spanning the central Outer Banks, and the Outer Banks Seafood Festival in Nags Head, all which bring communities together with activities for everyone to enjoy.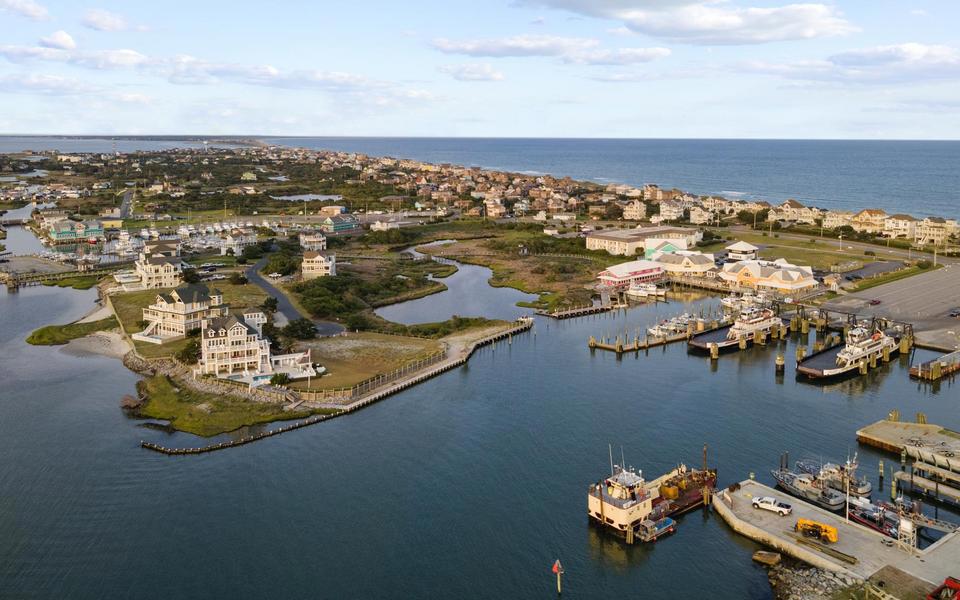 Outer Banks Fall Fishing
Fishing is one of the most popular pastimes on Hatteras Island, and it's a particular pleasure in autumn. Cape Point is perhaps the island's most famous fishing destination; this area is a hotspot for surf fishing during the fall. Hatteras Island's two public piers, Avon Fishing Pier and Rodanthe Pier, are also terrific spots to drop your line.
No matter which style of fishing you prefer—charter, kayak, or surf—you will be delighted with your experience on Hatteras Island. In the fall, common Outer Banks surf fishing catches include red drum, bluefish, trout, and mackerel. For offshore fishing, anglers reel in blackfin and yellowfin tuna, striped bass, and snapper. 
Off-Road Vehicles
If you want to take advantage of the great surf fishing on Cape Hatteras National Seashore, consider an off-road vehicle (ORV) to drive on the beach. Before you take off, though, you'll need an ORV permit. Two types of permits are available, ten-day permits and annual permits. Ten-day permits are enough for most travelers, but visitors who stay longer, or plan to return soon, should opt for the annual permit.
After getting your ORV permit, decide which type of off-road vehicle you'd like to drive. Four-wheel vehicles are recommended. 
Extraordinary Boating
As with fishing, boating is a year-around activity in the Outer Banks. Bundle up; the fall temperatures often feel a bit chillier when you're out on the water. (That doesn't detract from the good times!)
Exploring the area's waters is an absolute blast, and there are numerous ways to have a great experience. If you want to captain a boat, choose a boat rental company on Hatteras Island. Another way to experience the waters is via a cruise. Sunrise or sunset cruises, and reveling in the ocean and shoreline's natural beauty, may be the highlight of your Outer Banks vacation. 
Surfing, Kitesurfing, & Kiteboarding on Hatteras Island
Hatteras Island is famous for its surfing, kitesurfing, and kiteboarding, attracting visitors from around the country for the finest wind and waves on the East Coast. When you visit Hatteras Island in the fall, these sports are at their peak.
With fewer crowds, you'll have your pick of places to catch some waves. Plus, the area's pristine waters typically stay warm, with temperatures between high 70s and mid 60s through October. If the water is a little too cool for you, no problem. Simply bring, or rent, a wet suit. The Outer Banks is rich with top surfing, kitesurfing, and kiteboarding locations, but Buxton and Rodanthe are the two local favorites.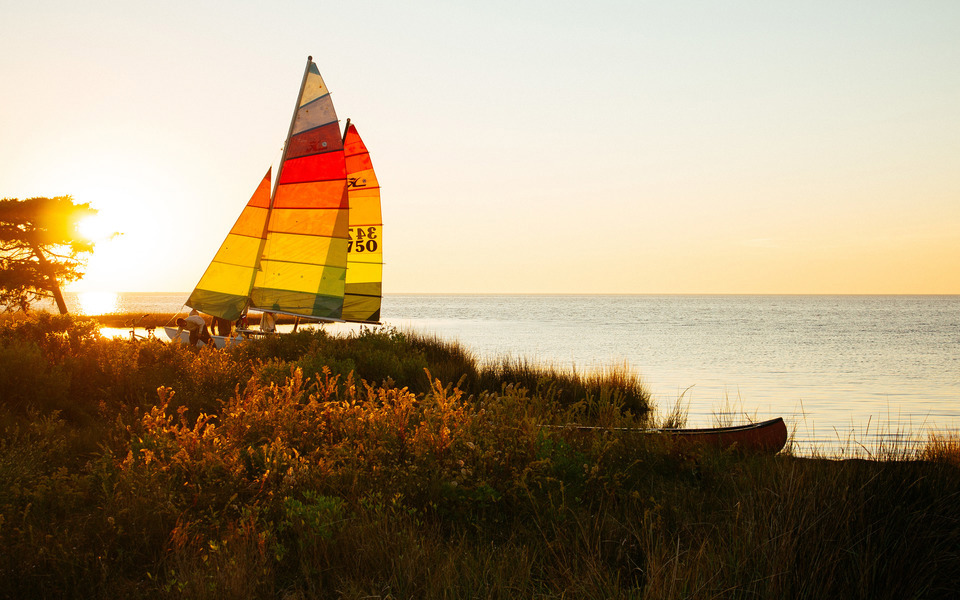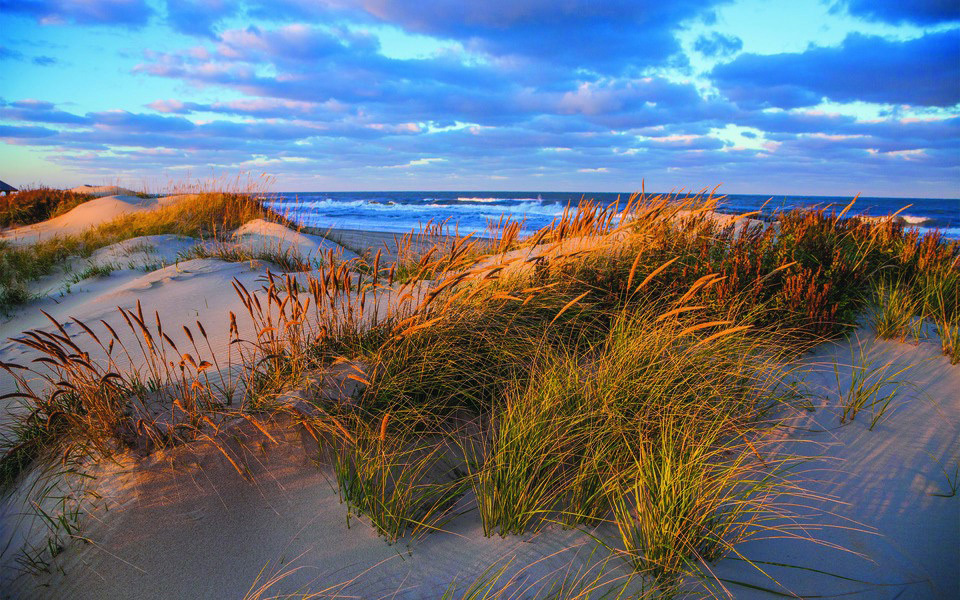 Beach Bonfires on Cape Hatteras National Seashore
Gather with friends and family around a bonfire on the beach for lifelong memories. Beach bonfires are legal year-around in select locations with a permit on Cape Hatteras National Seashore. In late November, those restrictions loosen, and the National Park Service allows beach fires throughout the entire park, unless otherwise restricted.
There's something spectacular about an autumn bonfire. Temperatures are comfortable and, if they dip, the beach bonfire will warm you. While sitting on the beach in the evening, count the stars and name the constellations. It's a superior way to end a glorious autumn day on Hatteras Island. 
Spend Fall in the Outer Banks on Hatteras Island
Pleasant weather, entertaining activities, and the island's remarkable golden glow make fall an alluring time for a Hatteras Island getaway. Experience magnificent autumn, and the still, crisp air, on serene Hatteras Island. Whether you're planning an active fall vacation or a more relaxed trip, Hatteras Island awaits to fulfill your dreams.