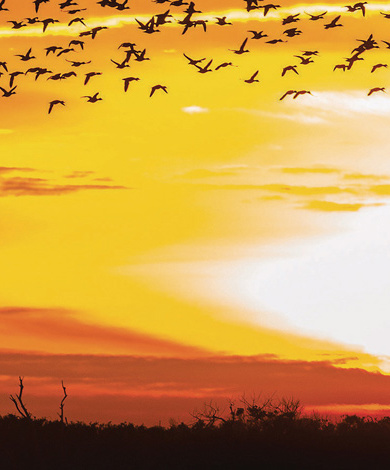 Winter
Things to Do in the Winter on the Outer Banks
When you think of Hatteras Island, you probably think of sun, sand, and watersports; don't discount the wonder of winter! With cooler temperatures, you'll find wide-open beaches and attractions. Visiting Hatteras Island in winter is a different experience than visiting during summer, but it remains the ideal location for a getaway to the Outer Banks. 
Winter on Hatteras Island
There's a notable shift in the weather on Hatteras Island in the winter months. However, unlike other parts of the country, Hatteras Island doesn't experience freezing cold temperatures that make you want to stay inside. On average, highs are in the upper 50's,with crisp cool air. These conditions mean you can still get outdoors and enjoy some of the most popular things to do on Hatteras Island.
This is a splendid temperature for beach strolls, water sports while wearing a wetsuit, beachcombing, lighthouse spotting, and other classic Outer Banks activities.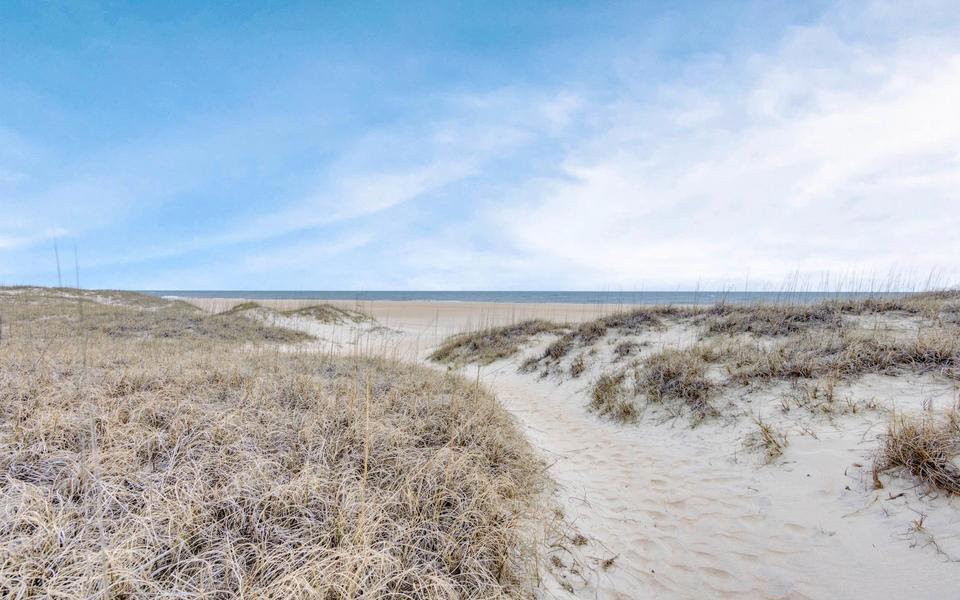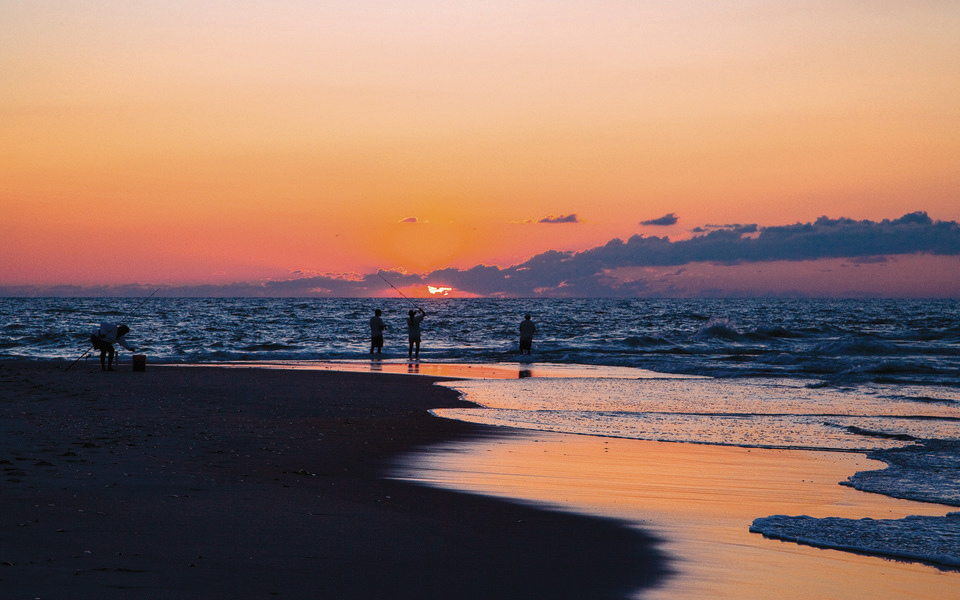 Go Shelling
Beachcombing on Hatteras Island is a year-around activity, but it is a particular joy during winter months. Storms kick up unique shells, scattering them along the beach. Arrive immediately following a storm, and treasures from the sea will be revealed. The hours following low tide provide another great opportunity. On Hatteras Island, though, there is never a bad time for beachcombing.
Shells washing up on Hatteras Island are diverse. The eastern murex is one of the most striking shells that wash ashore; these gems feature sharp spikes and eight ridges. North Carolina's state shell, the scotch bonnet, identified by its plaid-like pattern, is another favorite. Whelks, often mistaken for conch shells, are breathtaking in their geometric perfection. Shell hunters can find scallops in bold shades of pink, red, yellow, and blue. 
Fishing
Winter months are ideal for anglers who enjoy surf fishing on Hatteras Island. If you long to catch a red drum or striped bass, winter is the time; anglers regularly pull in catches ranging from 30 to 50 pounds! If you prefer charter fishing, options are available although there are fewer than during the warmer seasons.
Due to Hatteras Island's fantastic fishing, the odds are high that you'll pull in a fish that's worth turning into a meal. Avon Fishing Pier has fish cleaning tables for anglers to prepare their fish, and many of the area's marinas, such as Hatteras Harbor Marina, also offer places to clean fish. Oden's Dock has a fish cleaning service if you prefer not to clean your own catch. 
Cape Hatteras Lighthouse
One of Hatteras Island's most famous attractions, Cape Hatteras Lighthouse, is open year-round; a winter visit is the best time to avoid crowds. Built to protect ships from the Diamond Shoals, a dangerous sandbar known as the "Graveyard of the Atlantic," Cape Hatteras Lighthouse is known for its iconic black and white stripes. No Outer Banks vacation is complete without a visit to this famous landmark!
Holiday Festivities
Consider celebrating the holidays in the Outer Banks, gathering with friends and family on Hatteras Island. The entire community gets into the festivities, and it is a joy! Hatteras Island's annual holiday events are wonderful for families, friends, and couples who want that extra holiday cheer. Venture to Hatteras Village, where only during the winter can you watch the sun set over the Atlantic Ocean. While you are there, stop by the Hatteras Village Christmas Parade in December, Oyster Roast in February, and spend time shopping for those island treasures unique to Hatteras. If you want to fill your calendar with festivities, Pangea Tavern hosts an Old Farts New Years Eve, and Jockey's Ridge State Park hosts the Kites with Lights event, where you can wonder at the night sky with a hot chocolate, and enjoy the show. Gather with family and friends this holiday season. Be merry!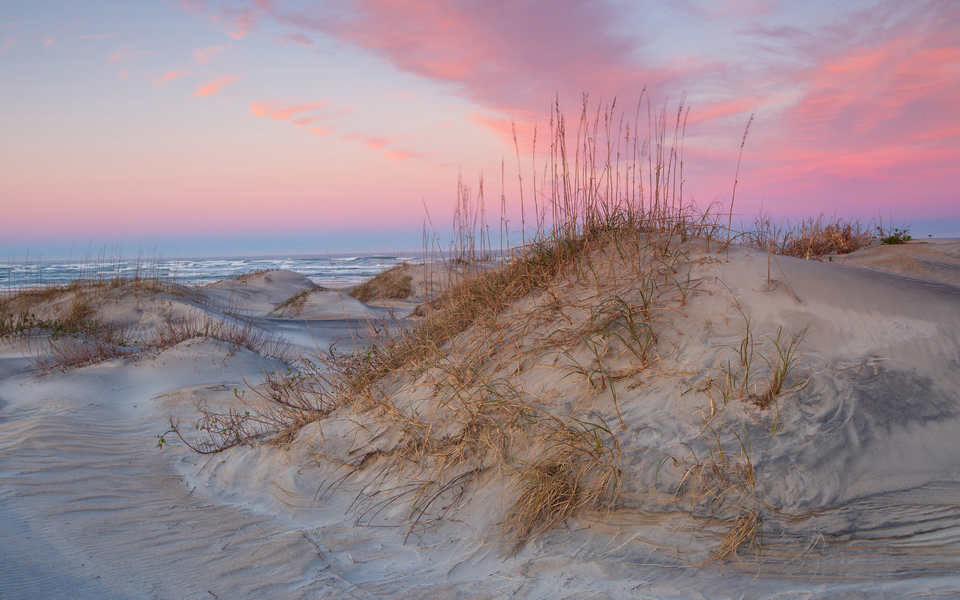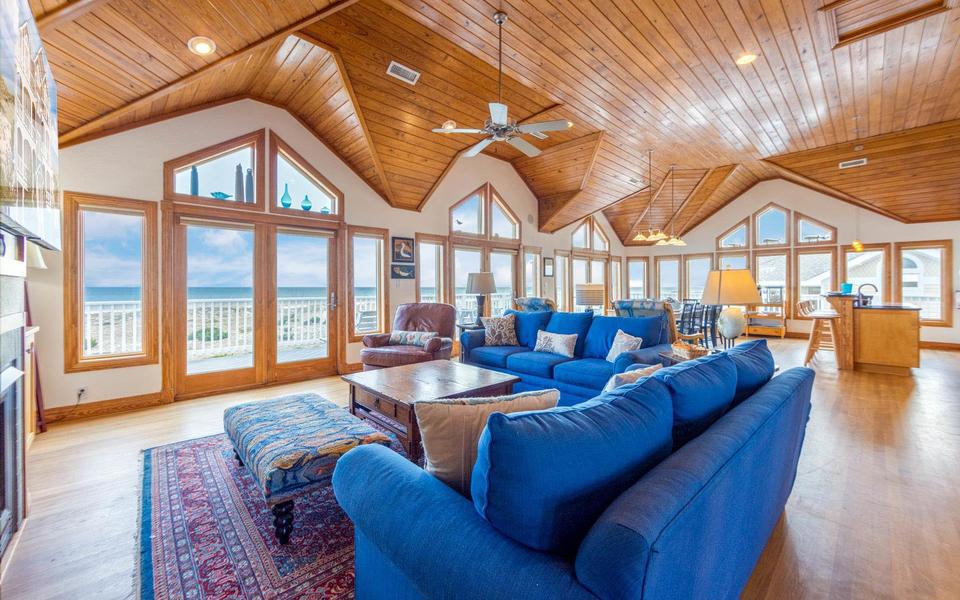 Spend Winter in the Outer Banks on Hatteras Island
Good times spark your future when you have a winter getaway planned on the Outer Banks. Hatteras Island is as beautiful in the winter as any other time of year. Discover your slice of paradise! Recharge, rejuvenate, and relax with a winter vacation to sublime Hatteras Island.