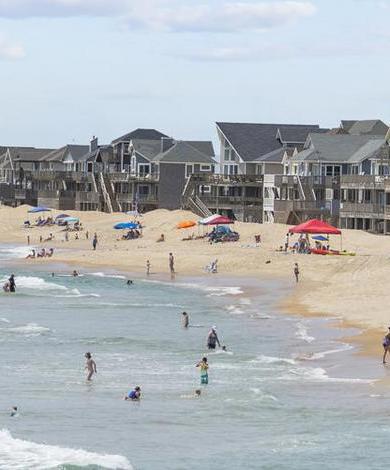 Summer
Things to Do in the Summer on the Outer Banks 
Your summer getaway on Hatteras Island, just off North Carolina's pristine coast, is the ultimate escape. A memorable family vacation begins by booking your stay at one of our premier Hatteras Island vacation rental homes. 
Spend Your Summer Exploring Hatteras Island
The idyllic Hatteras Island climate ensures that your summer getaway is filled with as much outdoor time as you wish. With the average summer temperatures ranging from the high 70's to mid 80's and water temperature rising to the low 80's in mid-July and staying high through August, summertime equals pleasant morning strolls as the sun rises, beautiful days on the sand, and warm breezes on the deck of your vacation rental home while you watch the sun dip below the Pamlico Sound.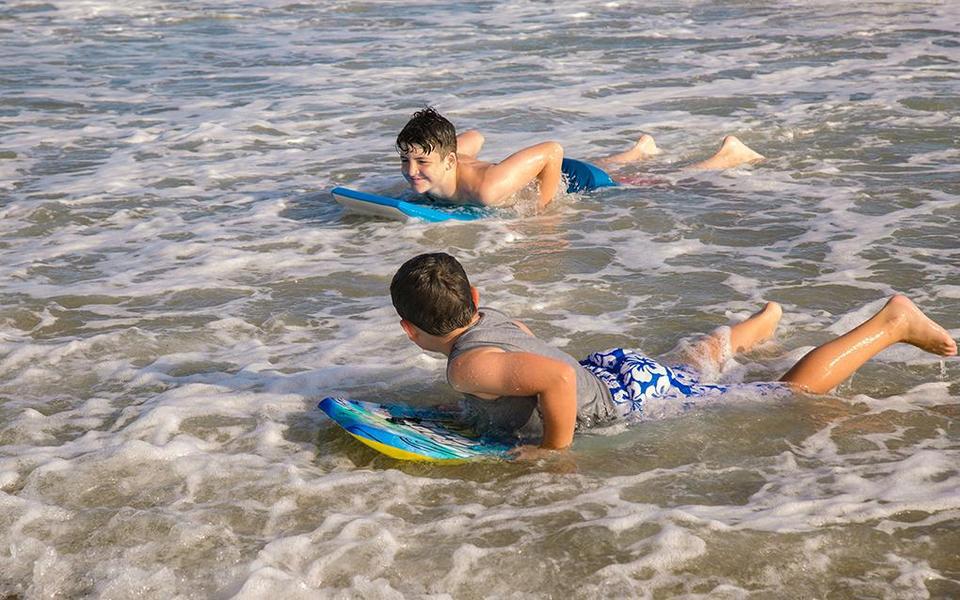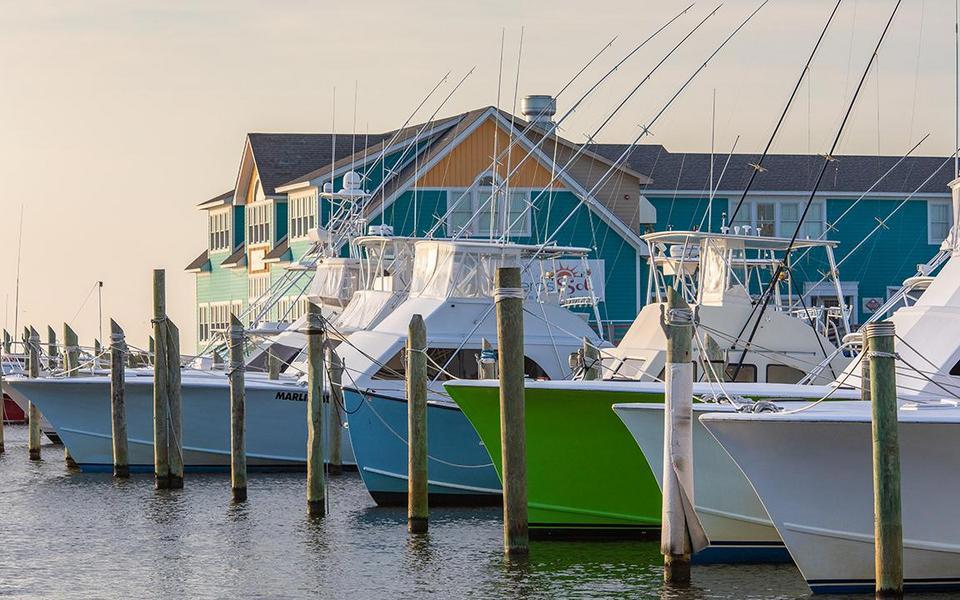 Surfing and Other Water Sports on Hatteras Island
Cape Hatteras is the ideal place for enjoying the water. Hatteras Island is perfect for surfers of all skill levels. The surf conditions around the island attract people from all over the country looking to catch the perfect wave of any size. From smaller ones ideal for beginners to the larger waves any experienced surfer craves, our waters have it all. Local shops such as Hatteras Island Boardsports and Ride Hatteras can set you up with a rental board or give you lessons, regardless of your skill level.
If you're not into surfing, try kayaking or paddleboarding. There are several businesses that rent gear and also offer authentic tours of the Outer Banks waters. 
Hatteras Island Fishing Charters
Consider chartering a fishing boat. Hatteras Island is considered to be the launch point. Book a charter excursion with a local business for the best chances of catching the big one that didn't get away! Simply call one of the marinas to check availability and what experiences they offer. These marinas include:
Fishing from one of the piers on Hatteras Island is also an option. Fishing from Rodanthe Pier and Avon Pier doesn't require a fishing license, and both are spectacular places to relax and drop your line. 
Explore Hatteras Island and Cape Hatteras National Seashore
When you are ready to take a break from the crystalline waters, it's time to explore the shoreline and remarkable landscape. Discover the highlights and hidden gems of your home village on a bicycle or acquire an ORV permit and drive along the coast, catching sites of dolphins in the surf, or finding beautiful shells.
Hatteras Island is home to one of the most extensive, unspoiled maritime forests on the East Coast. This ecosystem has trails throughout the island and within Cape Hatteras National Seashore. In addition to trails, this national park features golden fishing opportunities, nearly 70 miles of beaches, and Cape Hatteras Lighthouse. The iconic lighthouse is an Outer Banks landmark and a must-see during your Hatteras Island vacation.
Visit Pea Island National Wildlife Refuge
Learn about the wildlife and habitats that make up Pea Island National Wildlife Refuge on a summer canoe tour or during one of the other programs offered. The summer months are also an excellent time for wildlife and nature viewing. Sea turtles sun themselves by the North Pond Trail, and southbound shorebirds make use of the drained, moist soil. As you walk the Pea Island trails, keep your eyes open for great blue herons, snowy egrets, and great egrets. They are all a wonder.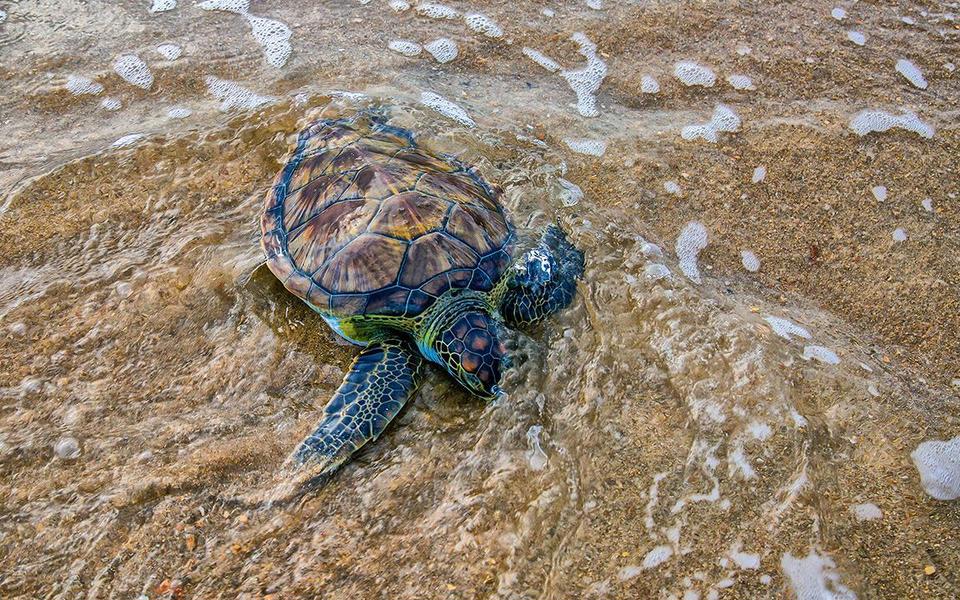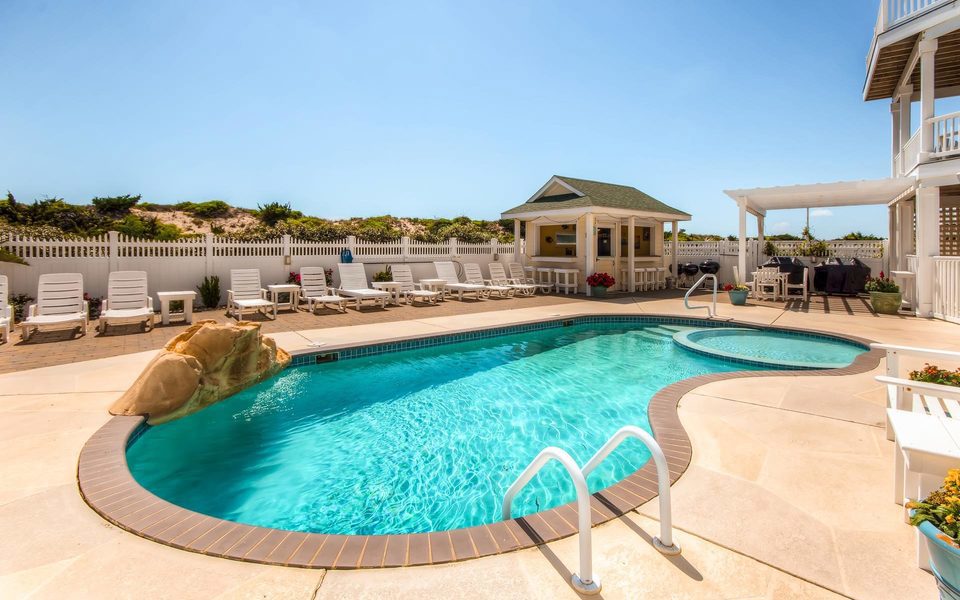 Take a Ride to Ocracoke
Ocracoke is off the coast of Hatteras Island, and the only way to reach it is by water. One of the best ways to get there is by hopping on a North Carolina State Ferry. Several ferry routes take you to Ocracoke Island, from Hatteras Island, near the Hatteras Landing Shopping Center.
Spend Summer in the Outer Banks on Hatteras Island
Check the calendar of events for local activities during your stay on Hatteras Island! It's a dip into our unique, local culture. Explore the many types of activities, arts, shopping, natural beauty, and dining options near your sublime Hatteras Island vacation rental home. Hatteras Island is all about the joy and making a lifetime of memories.