Spring
Things to Do in the Spring on the Outer Banks
Regardless of when you visit, the Outer Banks is a vacation paradise. In the spring, the temperatures are mild, ranging from 50 to 70 degrees, and the air is pure and clear. This is a particularly excellent time to explore the natural world of Hatteras Island. Outdoor enthusiasts may find fewer people, and the weather conditions are prime for the Island's unique attractions and conditions.
Spring Adventures throughout Hatteras Island
Visiting Hatteras Island in spring equals comfortable temperatures, lower humidity, smaller crowds, and abundant activities. Whether you want to try a new water sport or discover an area attraction, there are numerous experiences and adventures. During your stay, check out the local events that take place throughout the villages on the island.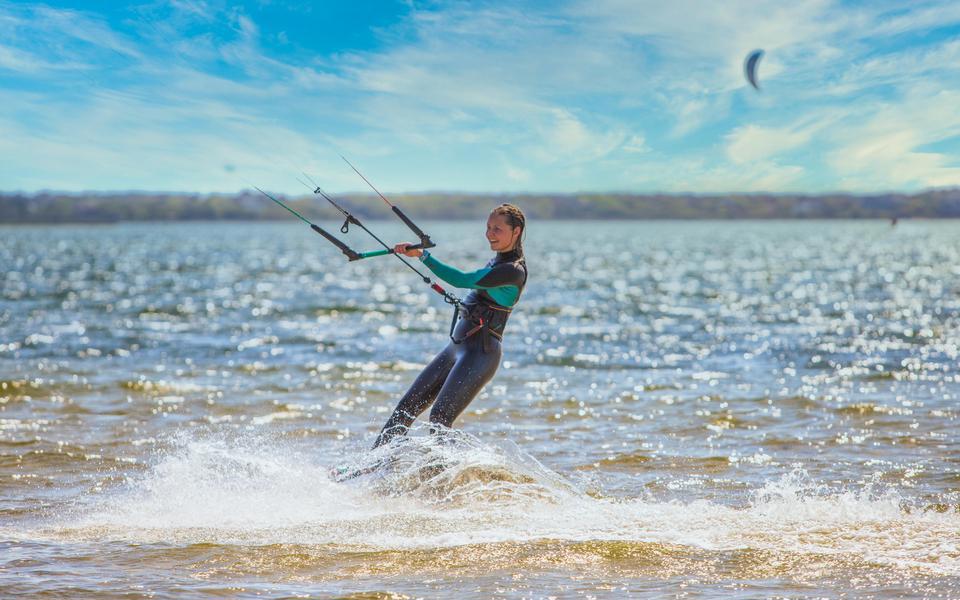 Seaside Adventures: Outer Banks Surf Fishing and Experiences
The off-season is an exciting time for water activities. The secluded beaches on Hatteras Island are ideal surf fishing spots. Grab your rod and reel and make your way to the shoreline to try your hand at catching a wide variety of fish, including:
Sea bass
Striped bass
Bluefish
Red drum
Before casting your line, you will need to obtain a fishing license. You can purchase your license online or at a local Outer Banks tackle shop. These tackle shops also offer a range of bait, including squid and blood worms. You can also try catching small surf fishing bait—see what works best for you!
The spring wind conditions are ideal for kiteboarding at spots like Mirlo Beach, Kite Point, Buxton Slick, and Frisco Woods Campground. If you've never kiteboarded before, book a lesson with REAL Watersports or Kitty Hawk Kites. Both of these local services also offer equipment rentals. 
Windsurfing is another activity that's popular in the spring. Every year, beginners and experienced windsurfers set sail in the Pamlico Sound, taking advantage of the 20 mph winds; spring winds create an ideal air flow to get you moving. 
Outer Banks Things to Do on Dry Land
There are also plenty of activities to enjoy if you prefer to stay on dry land. As winter storms clear out, the shoreline fills with stunning shells that you may not find any other time of year. 
Plan to spend a day at Pea Island National Wildlife Refuge. In the spring, songbirds return to breed and nest in the maritime shrubs found throughout the 13-mile-long ecosystem. Take a short hike to a birdwatching stand, and you'll discover a number of songbirds and shorebirds. The trails throughout the refuge are made even more glorious by wildflowers that start blooming in March.
In April, take a day trip up to Kill Devil Hills and participate in the Flying Pirate Half Marathon. This race takes you through Kill Devil Hills, into Nag Head Woods, and ends at the iconic Wright Brothers Memorial. Don your favorite pirate gear and join in the fun! If you wish to run off the beaten track, venture to Ocracoke and participate in Blackbeard's Half Marathon. Beginning and ending at 1718 Brewery, experience Ocracoke like never before. Perhaps you will find the Pirate Blackbeard's treasure on your journey!
Let go, relax, and surround yourself with breathtaking nature on a Hatteras Island hiking excursion. Trails found throughout the island range from easy half-mile paths to those that are more difficult; there is a trail for hikers of every ability and skill level. Popular areas for hiking include Buxton Woods Coastal Reserve, Pea Island National Wildlife Refuge, and Cape Hatteras National Seashore. 
A rainy spring day won't put a damper on your joy. Dodge raindrops as you wander in and out of locally-owned stores—you'll find them in every village. Rainy days are a great time to visit museums that tell Hatteras Island's authentic story, such as the Graveyard of the Atlantic Museum and Chicamacomico Lifesaving Station.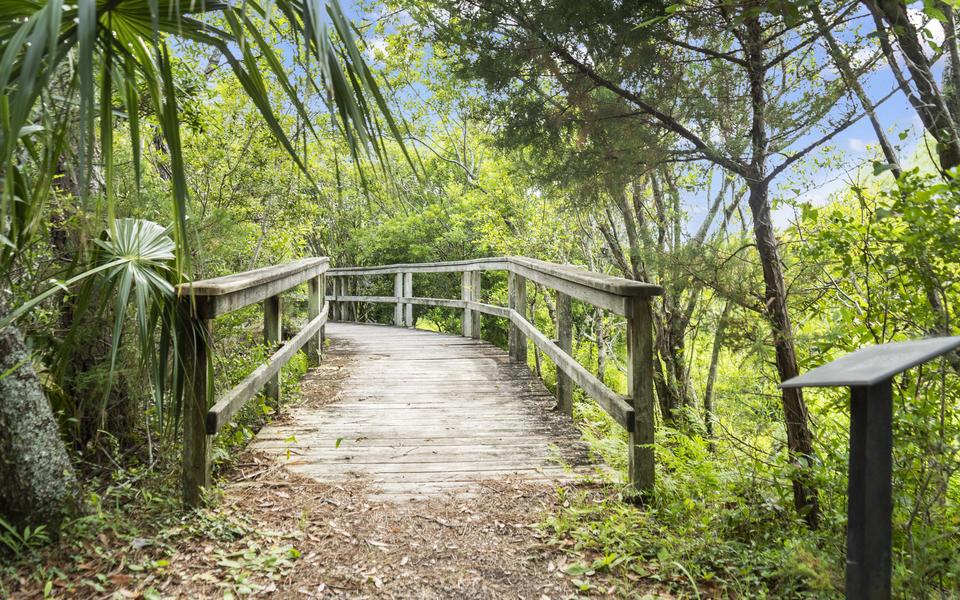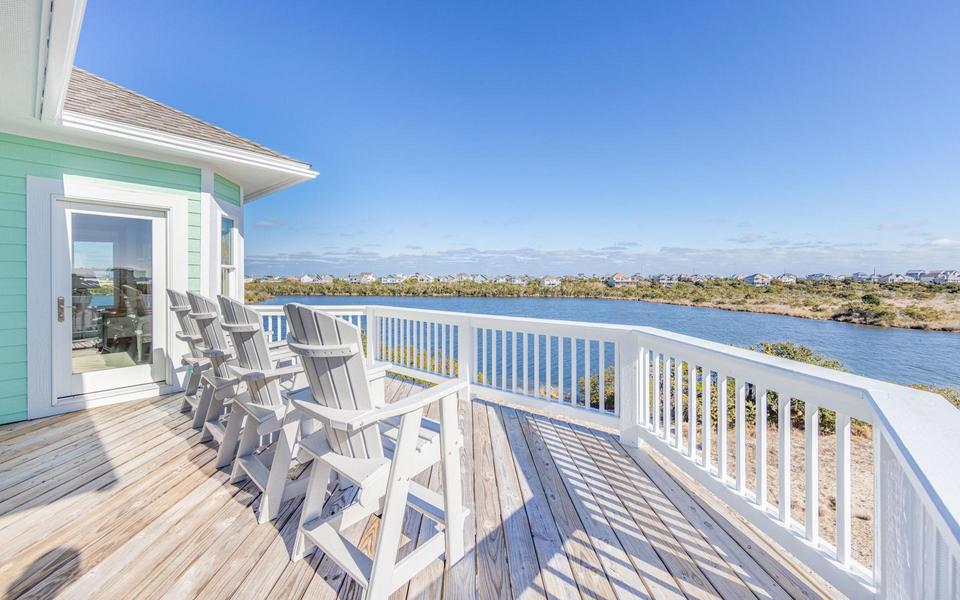 Spend Spring in the Outer Banks on Hatteras Island
With so much to do and see, you'll have a bounty of memorable adventures during your spring getaway to Hatteras Island. Leave time to simply relax at the beach or at your premier vacation rental home. Contact us to find your perfect Island vacation home.